Emerson & Matkin 2-71 Detroit 12.5KW, 15KW or 20KW Generator sets, 240 Volt, 3 Phase, Failsafe System for high water temperature and low oil pressure, 1200RPM for long life.  
12 volt Delco battery charging self exciter alternator.  Includes Parts & Service Manual, Test cell
results sheet, Vertical Muffler package, Signed Warranty Statement, warranty claim form (if you
should ever need it).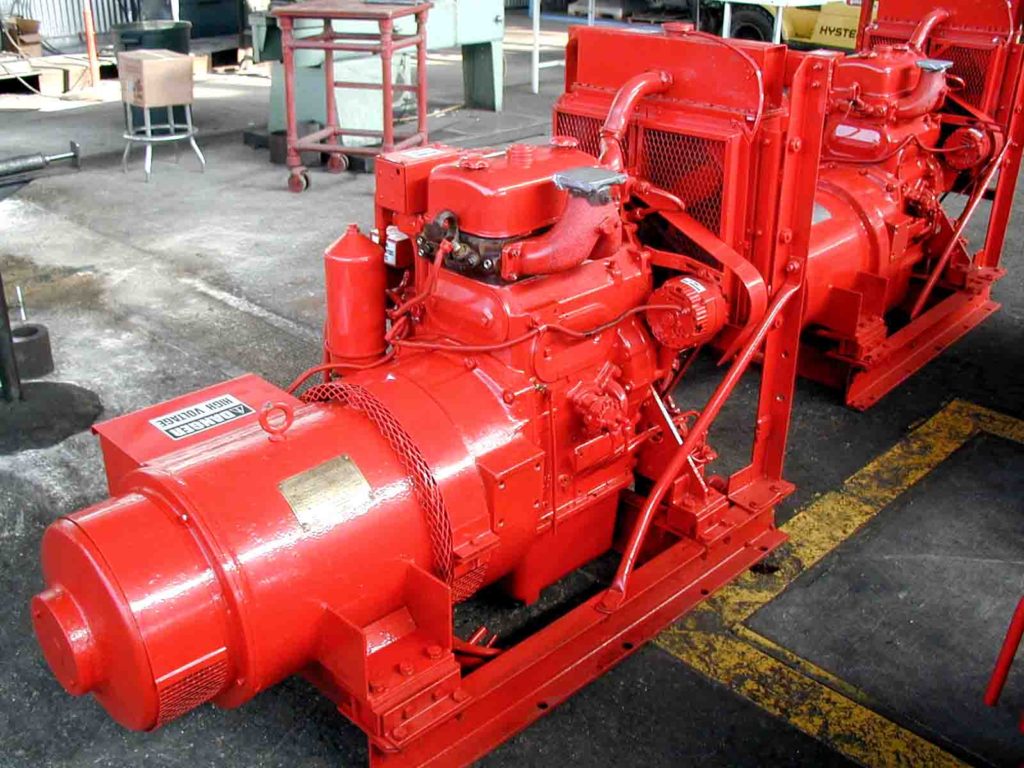 The warranty is 90 days Parts Only on Reconditioned Generators  and
90 days parts and labor on the Deep Rebuild Generators.  This warranty does not cover
shipping charges to and from on parts.  
The shipping weight is 2200 lbs, dimensions 72" x 36" x 48" tall on skid and protected to prevent damage to the radiator and other areas.

Emerson & Matkin is the O.E.M. (Original Equipment Manufacturer) and we use only original
OEM parts in these units.  We are the authority on the 2-71.  This is the last generator that you will
ever have to spend money on.  A certified electrician can install this to maximize the output
options and prevent any damage.  110 volt single phase etc. Includes wiring schematic for
standby application.
*  All orders shipped F.O.B. Pocatello, Idaho
*  Shipping  Weight  -  2200 lbs
*  Standard 90 day Warranty
*  We accept Visa, Mastercard, and PayPal
*  Toll Free:  1-800-387-4972
*  Prices are subject to change without notice
ALL OF OUR OPTIONS HAVE BEEN DESIGNED AND
ENGINEERED TO BOLT ON USING EXISTING HOLES ON
THE  "DEUCE"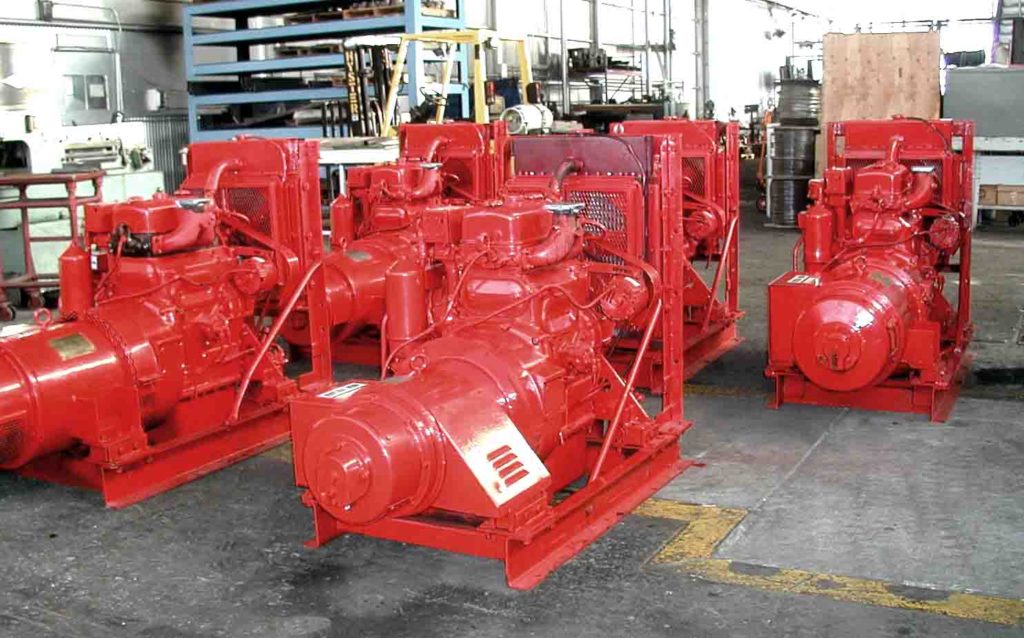 CLICK ON PART NUMBER  OR DESCRIPTION FOR ADDITIONAL INFORMATION
Part #

Generator Size:


2-71RE12.5KW




RECONDITIONED 12.5 KW GENERATOR




CLICK ON PART
NUMBER FOR
PRICING


2-71DR12.5KW




DEEP REBUILD 12.5 KW GENERATOR




CLICK ON PART
NUMBER FOR
PRICING


2-71RE15KW



RECONDITIONED 15 KW GENERATOR


CLICK ON PART
NUMBER FOR
PRICING


2-71DR15KW



DEEP REBUILD 15 KW GENERATOR


CLICK ON PART
NUMBER FOR
PRICING


2-71RE20KW

RECONDITIONED 20 KW GENERATOR


CLICK ON PART
NUMBER FOR
PRICING


2-71DR20KW



DEEP REBUILD 20 KW GENERATOR


CLICK ON PART
NUMBER FOR
PRICING


Available Options:


2-71FUELTANK



32 Gallon Fuel Tank


2-71BATTERY



12 Volt Battery


2-71ELEC-PNL



Electrical Box


2-71PLUG



3 - Phase Plug


2-71SILENCER



Silencer Assembly

$   618.00


2-71KVATRANS



Deuce Transformer Option

$  1450.00


EDP-ETHER



2-71 Ether Start Kit, 12 Volt

$   139.95


2-71ASDDG



Auto-Start Generator Control Panel
(Still in Development)

CALL FOR QUOTE

Labor to Install Panel

$   350.00


2-71ATSN1



Auto Transfer Switch (Indoor)

$  1395.00

2-71ATSN3

Auto Transfer Switch (Outdoor)

$  1495.00


2-71HOUSEKIT



Generator Housing Kit

$    895.00


2-71TRAILKIT



Generator Tow Package

$  1395.00


2-71MUFKIT



Muffler Kit (Muffler, Flange, Gasket, Bolts)

$   275.61


2-71ALTGAU



2-71 Gauge Set for Alternator AVR Panel

$  1095.00


2-71MURKIT



Mechanical Gauge Set: Amp-Oil-Water

$   325.00

Basic Enclosed Trailer


2-715X8



5 X 8 Trailer

CALL FOR PRICING

2-716X10

6 X 10 Trailer

CALL FOR PRICING

2-716X12

6 X 12 Trailer

CALL FOR PRICING

2-715X8L

5 X 8 Trailer With Fresh Air Louvers

CALL FOR PRICING

2-716X10L

6 X 10 Trailer With Fresh Air Louvers

CALL FOR PRICING

2-716X12L

6 X 12 Trailer With Fresh Air Louvers


CALL FOR PRICING
EMERSON 2-71 GENERATORS
WITH OPTIONS
950 South Main Street
Pocatello, ID  83205-4885
Ph: (208) 234-4436  / Fax: (208) 234-4724
Toll Free:  1-800-387-4972